Hardwood Flooring by Stephanie: Installation, Sanding and Finishing
Floors by Stephanie is a home improvement and repair business specializing in hardwood flooring installation, sanding and finishing. Stephanie is a second-generation expert in hardwood flooring, installing hardwood floors in a family business since 1998. We are locally owned and operated in Broomfield, Colorado, serving Denver, Boulder and surrounding areas. We can be a great resource to reinvigorate your rental property or to bring new life to your home!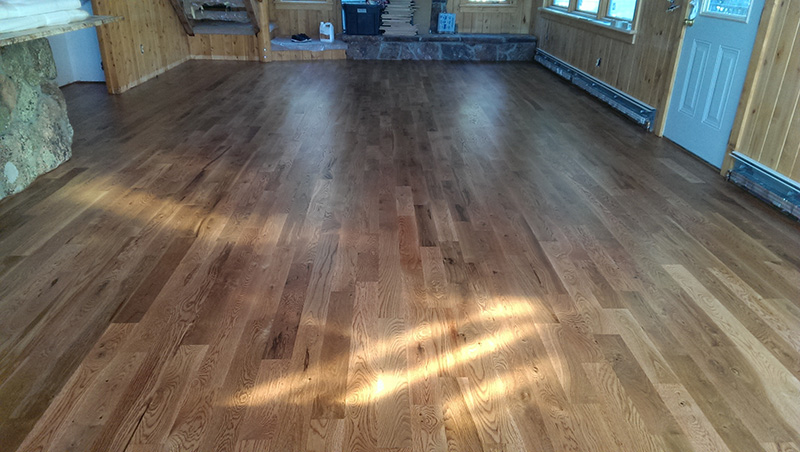 We offer very competitive rates and will complete all work to your satisfaction. Stephanie is fully insured and operates responsibly, recycling materials when possible.
Contact us today to schedule a free estimate and see how we can help create the room of your dreams!
Woman-owned and Woman-operated:
Only 2.6% of people employed in the U.S. construction industry are women, and it's even more rare to find a woman who is not only an owner/administrator, but a hands-on installer. We may be rare, but I find my status in the industry gives me some unique advantages.
As a woman, I understand the importance of your comfort in your home. I communicate clearly, I respect the trust you show when you allow a guest into your living space, and as I work I do all I can to minimize disruption to your daily routines. No need to dress up — I'll leave you free to be yourself!
I provide not just an expert installer's know-how, but an aesthetic sense, a fanatic attention to detail, and an eye for color and design. I've installed numerous improvements to my own floors, walls, kitchen and bath, and I promise to treat your property with the same care that I would my own home.
I am committed to supporting other women entrepreneurs, especially in the construction industry, constantly seeking opportunities to collaborate, share knowledge, hire, train and mentor others in a rewarding path to career independence.
Call now!
720-352-9233
Floors by Stephanie is not accepting new clients at this time. Please check again soon for more information.